About Murray C. Watson
Murray C. Watson, an award-winning inspirational speaker, was born third into a farm family of seven near Havelock, Ontario. He is a retired teacher, one-time farmer, and a long-time collector of notes and quotes. He spent early weeks of his life in SickKids Hospital with digestive problems, which resurfaced in adulthood. Shyness, sleep apnea, and adult brain-memory damage failed to cure him of his childhood dream (and greatest fear) to speak in public in front of grous of adults. In his speeches, place mats, CDs, and books, he shares smiles, wisdom, encouragement – to lift your life.
Achievements in 2010:
Winner of 'short story' writing contest for his story 'The Wheelbarrow'
Runner-up in Toastmasters International Speech Contest, Area 43, in Peterborough
Interviewed on Trent Radio by famous biochemistry professor Alicja Zobel on his book and curing his depression
What you should know about Murray C. Watson: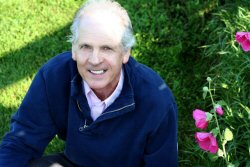 Spent early weeks in SickKids Hospital with digestive problems, now deals with food intolerance
Application to seminary rejected but, after Teachers' College, pursued his long-time interest in spirituality through University of Waterloo correspondence in religious studies and philosophy
Suffered brain-memory damage from drugs prescribed for depression in psychiatric ward of a Toronto hospital

Who would have imagined Murray would:
Create The Pick-Me-Up Place Mat (originally to inspire himself!) — a set of six mats with smiles, encouragement and wisdom illustrated by photographer Bill Beekers of Hawkesbury, Ontario
Return to teaching after acquiring a drug-induced memory deficit, on top of his sleep apnea
Write and publish the book If Only Sleep Would Last Forever: Help for Depression and Anxiety from One Who's Been There to share the lessons of his own depression
Write and publish Smiles, Wisdom and Encouragement: Quotations with Personal Commentary to Lift Your Life
Create 2 CDs of 14 of his inspirational speeches
Become a member of Toastmasters International (speakers club) in 2007 to confront his fear – and hear comments like 'terrific presence…great storyteller…moving…gift of story writing…mesmerizing voice…'
One of Murray's Favourite Quotations:
"Success in life is to be measured not so much by the position one has reached in life, as by the obstacles one has had to overcome while trying to succeed." –Booker T. Washington (Up From Slavery)
What Others Say about His Speeches:
… after his speech 'Down with Depression' (following a suicide in the school):
"It wasn't a speech by someone who didn't know what it's actually like to be depressed…and how to cure it."
–Norwood District High School student
… in Norwood, following his speech 'Ways to Reduce Fear in Public Speaking':
"There were many positive comments from teachers. Many students, directly after your speech, were very keen to work on and improve their speeches…. Thank you again and again."
–teacher and event-planner at St. Paul's Elementary School
… following his speech 'Down with Depression':
"Thank you for your excellent speech and most useful 'Ten Steps to Serenity.'" I am using them myself and sharing them with others.
–head of Toronto Public Library
Book him for your next event –if you want humour, candor, wisdom and encouragement!